Intro Text
It is proposed to prepare a Local Area Plan (LAP) for Ballyogan and Environs, an area covering Ballyogan, Kilgobbin, The Gallops/Glencairn (Leopardstown) and parts of Carrickmines and Stepaside. An LAP is a land use planning tool that guides the development of an area by way of policies and objectives.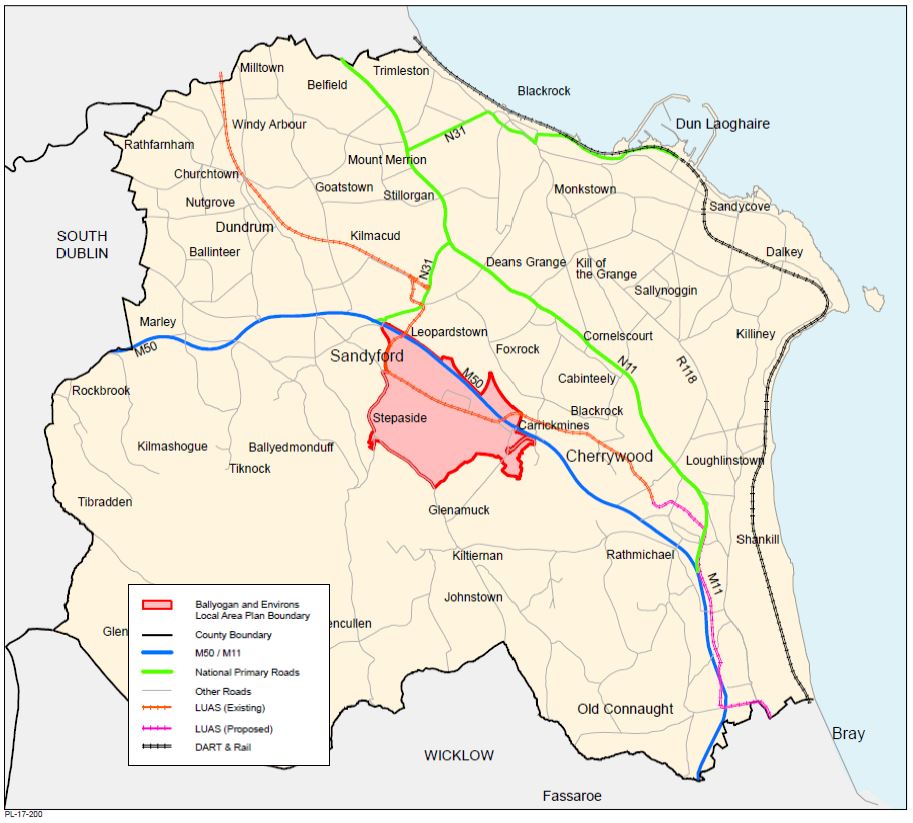 In advance of preparing a draft LAP, we have engaged in public consultation, to help determine the planning issues the LAP should address. We sought the views of any individual or organisations with an interest in the area. Submissions were made during a 6 week period up to and including Thursday 24th May 2018. There were also public information meetings held in the mornings and evenings of the 25th April and the 15th May.
This phase of public consultation is now closed, and DLR has begun the process of preparing a draft LAP.
To help inform the pre-draft consultation, the Planning Department prepared a Story Map, which provides a context for the area by way of online interactive maps and images, and an Issues Paper which pulled together baseline information by way of a study of various planning themes relevant to the area. This material remains available at the links below.