Explore dlr at Open House Dublin this October
Open House Dublin is a free festival of architecture for all ages with a variety of guided tours and events taking place across Dún Laoghaire-Rathdown from the 7th to the 15th of October. Children and family events range from an interactive, educational, augmented reality game called 'Fernhill Park Experience' in Fernhill House to a 'Biodiversity Wild Autumn Scavenger Hunt' in Marlay Park.  
Councillor Denis O'Callaghan, An Cathaoirleach, Dún Laoghaire-Rathdown County Council said:
"We are delighted to support the Irish Architecture Foundation's Open House Dublin, which is part of the Open House Worldwide international network of 50 organisations hosting festivals and conversations about architecture, design and cities across the globe from Lagos to New York." 
Families can also explore the hidden gem of Celtic revival art in the Oratory in Dún Laoghaire and climb up the Obelisk on Killiney Hill with wonderful coastal views. Get inspired by talented artists in the iconic former Grainstore building in Cabinteely Park, explore the large bright studios and purchase art. Meet visual artist Mary Burke in the dlr Lexicon for a discussion on how architecture of the home has informed her work.  
Frank Curran, Chief Executive, Dún Laoghaire-Rathdown County Council added:
"The Open House Dublin festival of architecture explores the value of good design in creating and sustaining a vibrant county and is a wonderful opportunity for people to go inside and explore the exciting buildings, public spaces and civic amenities in Dún Laoghaire-Rathdown." 
There is a wide range of thought-provoking experiences available to encourage discussion about contemporary and historic architecture, infrastructure, and urban design initiatives. Ask experts from SEAI, ESB Networks and the Commission for Regulation of Utilities your questions about smart meters, reducing your energy use and lowering your bills at the 'How to be Energy Smart at Home' seminar in County Hall, Dún Laoghaire. 
Join a conversation about the future of sustainable travel and public spaces by exploring the opportunities and challenges with a panel of thought leaders including Professor Brian Caulfield, Trinity College Dublin, Aisling Dunne, Bolt, Léan Doody, Arup and dlr Senior Architect Bob Hannan and listen to a range of perspectives on the topic. Join an architect-led site visit of Ireland's largest passive house low-energy development at Shanganagh, Shankill. 
Andrée Dargan, County Architect, Dún Laoghaire-Rathdown County Council highlighted: 
"Open House Dublin is an opportunity to find out more about issues that are relevant to your local area - from the design of homes to the impact of climate change, and the role of architects and contemporary design in revitalising places. It helps deepen our understanding of the importance of architecture and urban design, to foster a more vibrant civic life and community development."
Through visits, talks, tours, lectures, workshops, podcasts, engaging with artists and more, Open House Dublin will reveal how Dublin and people reflect and depend on each other. 
Events are free but pre-booking is required. Click here to book.
Local Programme Highlights   
Junior and Family events – Saturday 7th October    
'Fernhill Park Experience' Workshop, Fernhill House  
Biodiversity Wild Autumn Scavenger Hunt, outside Marlay House  
Killiney Obelisk, Heritage Building Tour   
The Oratory, Heritage Building Tour, Dún Laoghaire 
'Grounded' Heritage Walking Tour, Blackrock Park  
Saturday 14th October    
County Hall Dún Laoghaire, Building Tour   
Dún Laoghaire Baths, Walking Tour with Architect   
'How to be Energy Smart at Home' Q&A Seminar, County Hall, Dún Laoghaire   
The Grainstore, Cabinteely Park, Open Studio   
Coastal Mobility Route, Bike Tour   
'Home' a presentation by Artist Mary Burke in the dlr LexIcon   
Shanganagh low energy passive house development, Site Visit   
Loughlinstown House – Eurofound – Building Tour 
News
View all
Building Control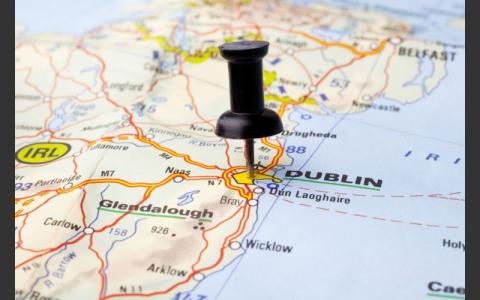 Transportation Infrastructure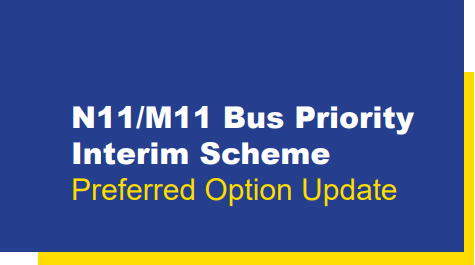 Heritage & Biodiversity