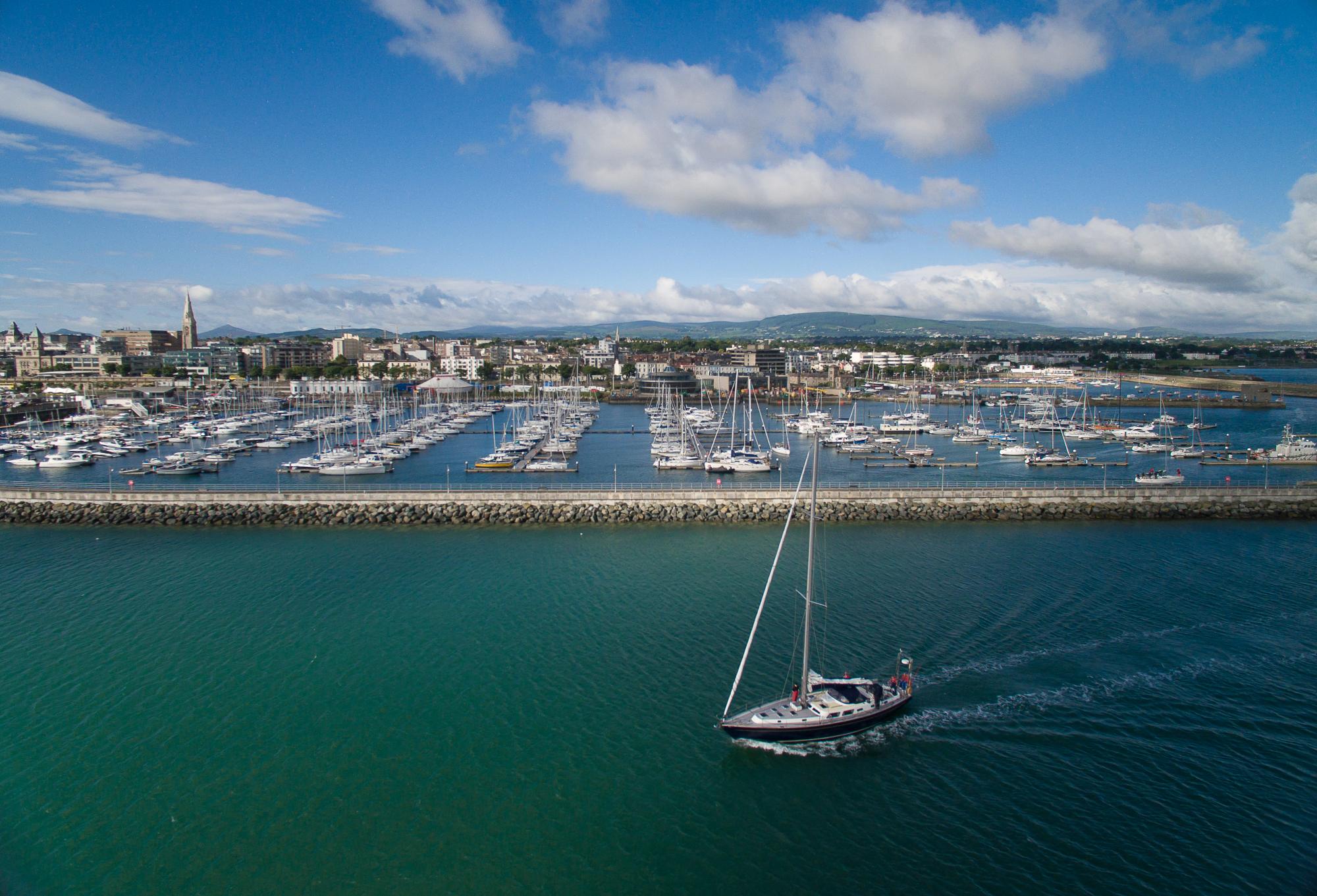 All Services
Dún Laoghaire Harbour is just seven miles south of Dublin City, 16 miles from Dublin Airport and direct ferry route. The town, with its thriving commercial centre, has the advantage of being beside the sea offering magnificent coastal views. Within 20 minutes you can be in Dublin City by DART (suburban rail), or enjoy the peace and tranquility of the mountains.
Dún Laoghaire, both a Victorian and modern town, has played an important part in the development of modern Ireland. Its Harbour, the largest man-made harbour in Western Europe, was one of the great architectural and engineering projects of the 19th Century and remains an important working port as well as a valuable leisure facility. For over a century this was the main sea route between Britain and Ireland.
Ireland's first railway in 1834 between Dublin and Dún Laoghaire was a major factor in the extraordinary growth of the town, making it a fashionable resort for nobility and the landed gentry. This is very much reflected in the architecture which makes the town a set-piece for the Victorian period.