dlr supports Sustainable Goals Week with Decarbonisation and Energy Efficiency
Dún Laoghaire-Rathdown County Council is proud to announce its support for Ireland's Sustainable Development Goals (SDG) Week, taking place from the 23rd of September to the 1st of October. As a key part of our Council's climate action and our exemplar role within the Public Sector, dlr's decarbonisation journey is at the forefront of our commitment to sustainability.
An Cathaoirleach of Dún Laoghaire-Rathdown County Council, Councillor Denis O'Callaghan highlighted:
"The SDGs provide a framework through which government bodies, businesses and community organisations can work towards a sustainable future."
Frank Curran, Chief Executive of Dún Laoghaire-Rathdown County Council, recently signed the Sustainable Energy Authority of Ireland's (SEAI) Public Sector Decarbonisation Partnership Programme on behalf of dlr. This commitment solidifies our dedication to reducing energy-related emissions and increasing energy efficiency in the Council.
Frank Curran, Chief Executive of Dún Laoghaire-Rathdown County Council added:
"A climate-first approach to decision making is embedded in our organisation's Corporate Plan and through our County Development Plan, Climate Action Plan, and Local Economic and Community Plan we support the building of equitable communities."
SDG Week forms part of the wider European Sustainable Development Week (ESDW) which this year, will run from 18th of September – 8th of October. Members of the public are asked to get involved through a variety of events.
The Council's draft Climate Action Plan 2024-2029 will be launched during the ESDW with two public consultation events taking place for residents, businesses, and visitors to the County to find out more information about the plan. The events are free to attend from 3pm – 7pm each day either in the Parish Pastoral Centre, Holy Cross Church, Dundrum on the 3rd of October or in the Assembly Hall, County Hall, Dún Laoghaire on the 10th of October.
The 'Sustainable Living Programme' at dlr LexIcon is a 4 week series to learn every day easy changes you can make to live more sustainably and connect with others on the journey. Learn how to be more sustainable in the areas of fashion, food, energy and reducing packaging and positively impact yourself and our planet whilst saving money.  
On Friday the 29th of September 'Let's Talk Climate' Age Friendly Ireland interactive workshop in Dún Laoghaire includes discussion on climate science, carbon footprints, energy saving, home energy upgrades and is followed by a guided walking tour of Fernhill Park.  
For families on Saturday the 7th of October the dlr Biodiversity 'Wild Autumn Scavenger Hunt' encourages families to checking off the natural wonders on a walk-through Marlay Park. The 'Fernhill Park Experience' interactive, educational, augmented reality game workshop on Saturday the 7th of October takes place in Fernhill House. The game gives children an opportunity to explore and learn about rewilding, reforestation and renewable energy and make real-time changes to the park.  
News
View all
Building Control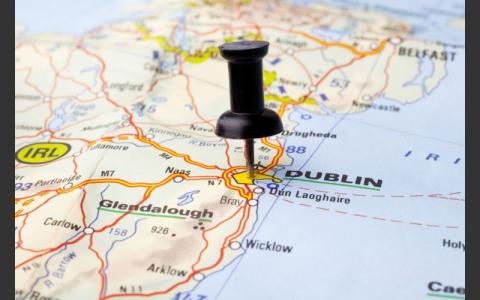 Heritage & Biodiversity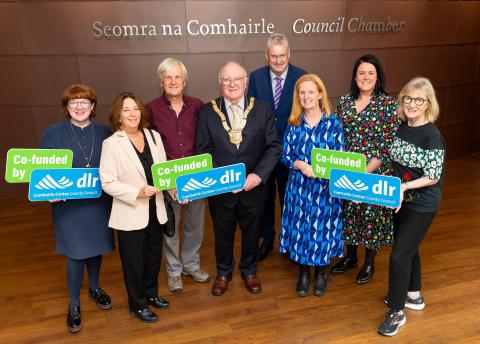 Transportation Infrastructure